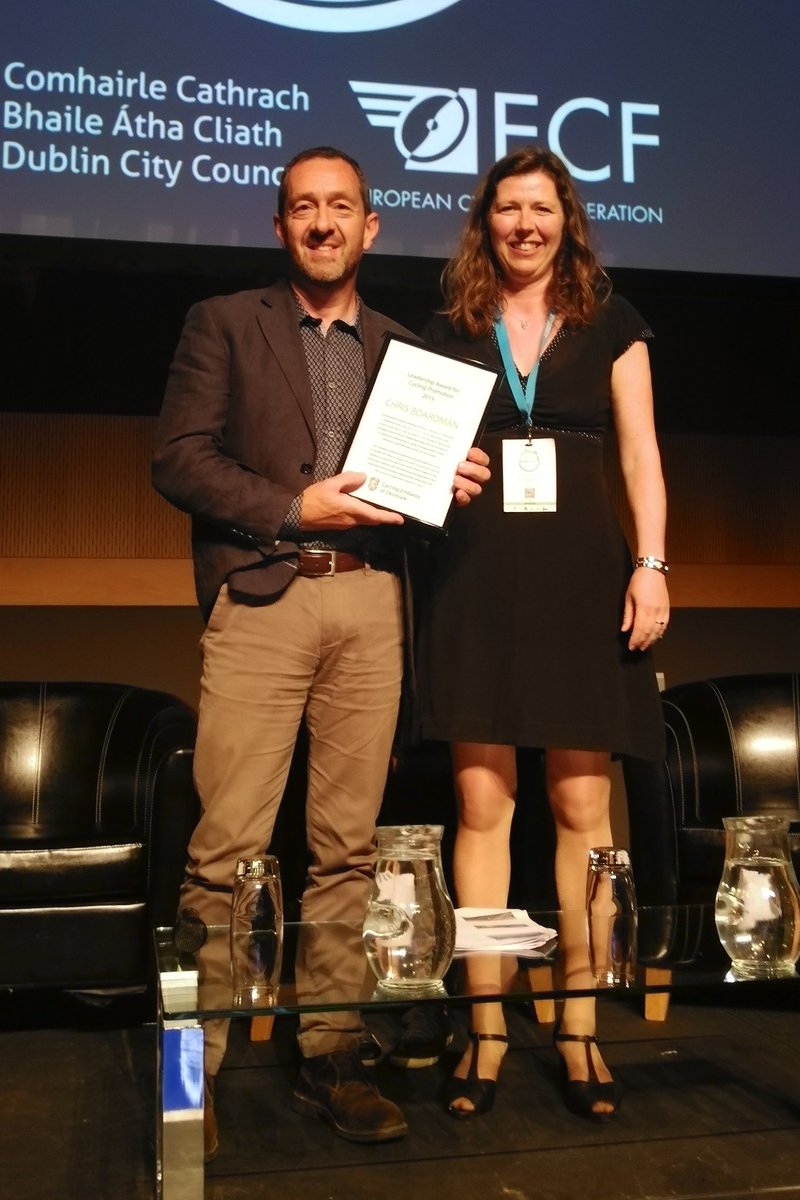 Chris Boardman, Cycling and Walking Commissioner for Greater Manchester, received the Cycling Embassy of Denmark's annual award at a special Danish session at the Velo-city 2019 conference in Dublin on Thursday.
In order to win the Cycling Embassy of Denmark's award, you must have done something extraordinary to push the cycle agenda in your city, country, or region. You must have shown vision, political courage, innovative ideas, and an ability to get things moving and people cycling.
The CED board's reason for giving the award this year to Chris Boardman is:
"Chris Boardman has spent a great deal of his life on a bicycle as an outstanding professional racing cyclist. He has worn the Yellow Jersey, broken world records and won Olympic Gold. But since 2017 Chris has been in what he calls the biggest race of his life: he is Greater Manchester's first-ever commissioner for walking and cycling and thus in charge of changing people's mobility behaviour to make Manchester greener and more liveable.
Chris is leading an ambitious programme to promote walking and cycling in a city with 250 million car journeys of less than 1 km every year, where life expectancy is among the lowest in the country, where air pollution is high and the level of exercise is low. He's working hard and passionately in close collaboration with local people to make the streets of Manchester safer.
Chris is a force for change and an inspiration to many."
Previous award winners
Category: Uncategorized