The Mayor of Münich, Hep Monatzeder, has just been awarded with the Cycling Embassy of Denmark's Leadership Award for Cycling Promotion 2013 at the Velo-City 2013 Conference in Vienna.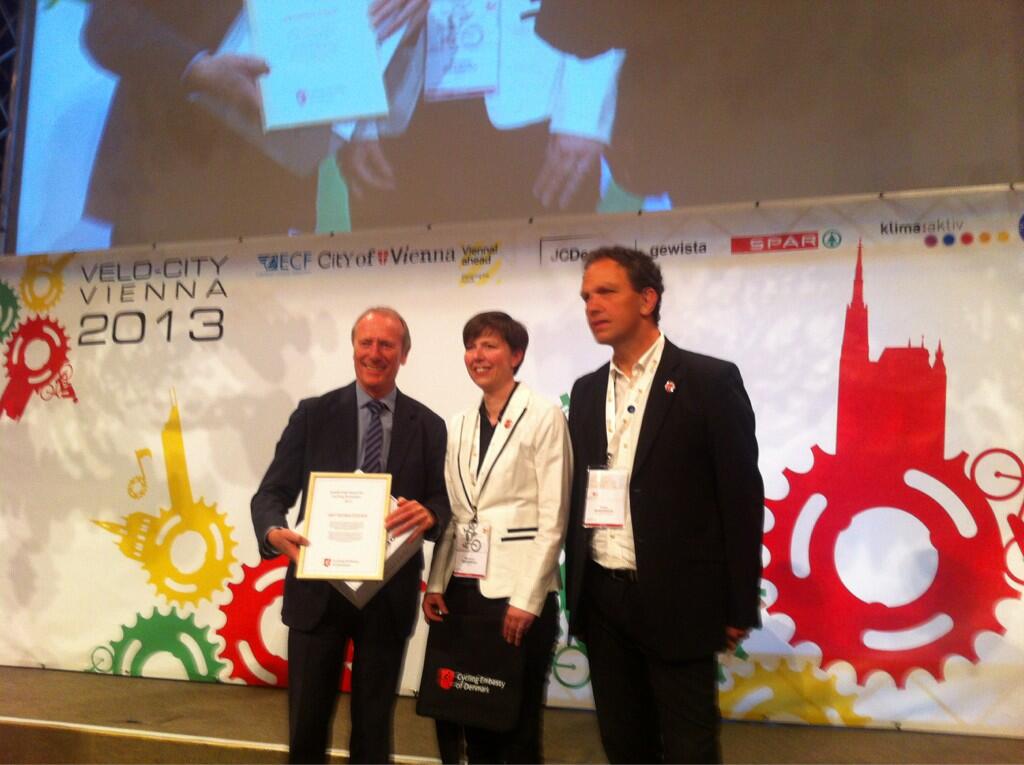 During the spring, we have collected nominations from people all over the world through our newsletter. Several prominent bicycle advocates, politicians, and organisations has been discussed. The previous award winners include prominent advocates as Mayor Michael Bloomberg, Roelof Wittink, Lake Sagaris, and Randy Neufeld. This year, we have once again chosen to honour a prominent politician.
For many years, Hep Monatzeder has led the way for Münich to become one of the most important cycle cities in Europe. His dedication and willingness to promote cycling as part of his sustainable strategy is an inspiration to all big cities in Europe.
We believe Hep Monatzeder plays a unique role in the massive investments in marketing urban cycling in Münich. And we are convinced that the city's cycle modal share of 20 % is a result of Hep Monatzeder's will to change the way citizens look at the bicycle as a mean of transportation.
For this reason Cycling Embassy of Denmark wishes to appreciate the work you have been doing by giving you the fifth Award of Leadership for Cycling Promotion.
Category: Events with the Participation of the Cycling Embassy